Modeshift STARS is a programme designed to encourage youngsters to travel actively. They work with schools in Hull to promote active travel options offering training to children and young people to develop their confidence and skills to make their journey to school by bicycle.
First Step Sports Group are delivering the programme on behalf of us, and can assist with -
the application process
how to complete initiatives
how to achieve the Modeshift STARS accreditation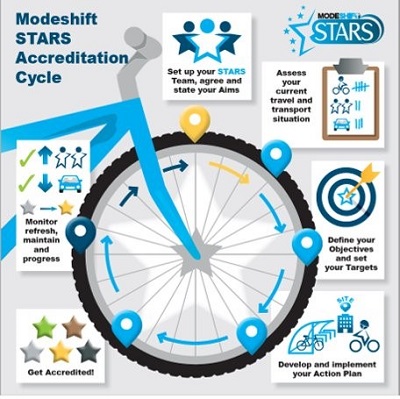 Set up your STARS team, agree and set your aims.
There are 5 steps to the process including -
assessing your current travel and transport situation
defining your objectives and setting your targets
developing and implementing your action plan
getting accredited
monitor, refresh, maintain and progress